Il mondo dei sensi di Emy Wong (Released in the U.S. as Yellow Emanuelle), the 1976 Bitto Albertini Italian Asian sex melodrama ("The symbol of Love."; "She found solace in sexual abandonment after the betrayal of her love...") starring Chai Lee (in the title role), Giuseppe Pambieri, Ilona Staller, Claudio Giorgi, and Rik Battaglia.
Item Details:
British Quad 30x40 single-sided rolled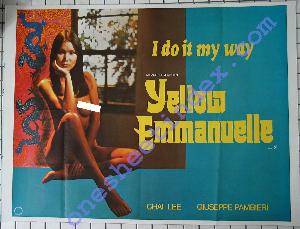 Member login required.