This is the story of Babs Tishman, winner of three gold medals for ice skating; two for competition and the other for figure skating. Babs is also the head of the most devious prostitution ring in New York City - for which she has earned the title THE ICE BOX.

As her story unfolds, we see how she uses the skating rink as a front for tier prostitution racket. By putting an ad in the paper for skating lessons, innocent young girls come to Babs and end up working for her.

All the girls that work for Babs are young and beautiful. The story follows each one of them from the skating rink, where they have picked up a john, to their apartments. Each scene depicts explicitly, wild and uninhibited sex, where the combinations and sexual positions leave little to the imagination. No film is as daring as THE ICE BOX. as you will witness from the erotic lesbian scenes, scenes in which all kinds of instruments are used on the body, and the incredible orgy that follows at Babs' luxury apartment.

She invites seven of her close friends to her apartment with only one idea in mind and it isn't long before everyone has their clothes off. But all does not go well for Babs. Amidst the sweating and panting comes the brutal, shocking climax to her story.
Item Details:
pressbook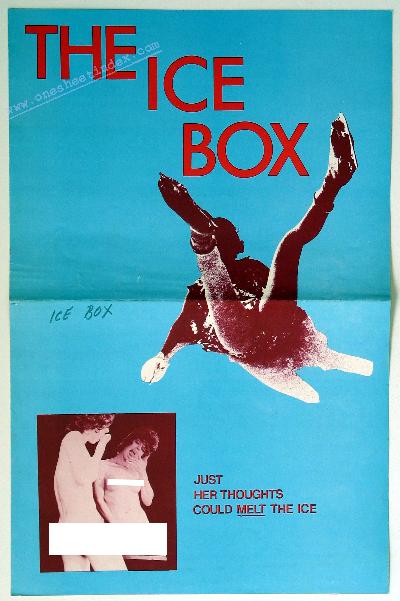 Member login required.