Taboo, the 1980 Kirdy Stevens sexploitation movie ("If charity begins at home... Why not sex"; "A story of family INCEST!"; "Luvin sisters"; "Gina and her oriental playmates"; "20 in a luvin daisy chain"; "Special guest appearance of Dorothy LeMay... Direct from the smash hit '10'") starring Kay Parker, Mike Ranger, Miko Yama, and Juliet Anderson.
Item Details:
1-Sheet 22.25x34.5 single-sided folded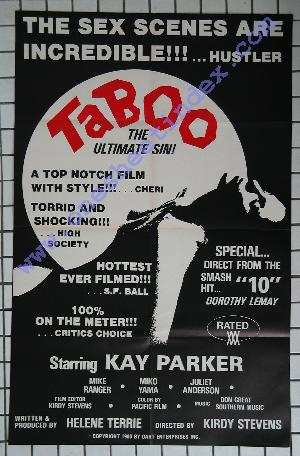 Member login required.