1971 Joseph W. Sarno Swedish/U.S. sexploitation sequel ("It's More Inga... More Daringly Delicious... More Daringly Erotic!"; "From Sweden... The classic female concept"; "All New and In Color"; "The submission! The proposition! The threat!"; "Her newest misadventure!") starring Marie Liljedahl, Monica Strommerstedt, Thomas Ungewitter, Lassen Casten, and Tommy Blom.
Item Details:
Lobby Cards 11x14 single-sided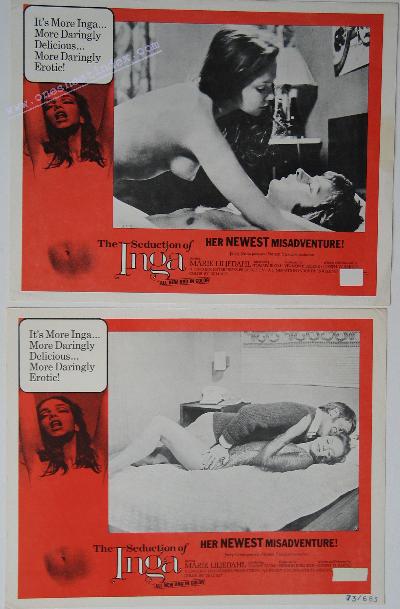 Member login required.