A film that makes you more intimate with medical science. You will feel stimulated by a hospital dedicated to love and care. John Holmes, our Chief of Staff, in his attempt to cure his patientsí ills, probes deeper into his patients than any doctor before, bringing them to unbelievable heights of ecstasy.

Crystal Sync, as the new nurse, puts all of herself into the hands of her patients and lovingly helps make them well.

Love in Strange Places is a film that will help you understand how far medical science will go to treat your mind and care for your body.

Medical insurance not necessary for admission.
Item Details:
Pressbook 12x17 single-sided folded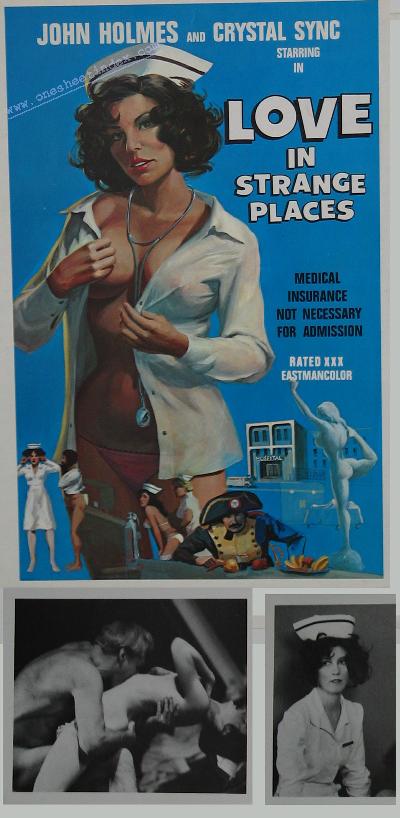 Member login required.