THE TITLE JUST SCREAMS midnight movie: "Disco Dolls in Hot Skin," a campy 1977 porn elm, is fast emerging as the art-house circuit's next "Rocky Horror Picture Show." Starring X-rated legend John Holmes, the "Casablanca" spoof is playing on weekend nights to packed houses in college enclaves from Eugene, Ore., to Lexington, Ky., to New York City. "Disco Dolls" would be just another silly sexcapade with gloriously awful dialogue were it not for one directorial masterstroke: it was filmed in 3-D. (Use your imagination.) "It was hysterical," says Catherine Zuromskis, a New York grad student. "Great costumes, ridiculous music. And it was mobbed." We dare you to bring a date.
Item Details:
Pressbook 8x11 single-sided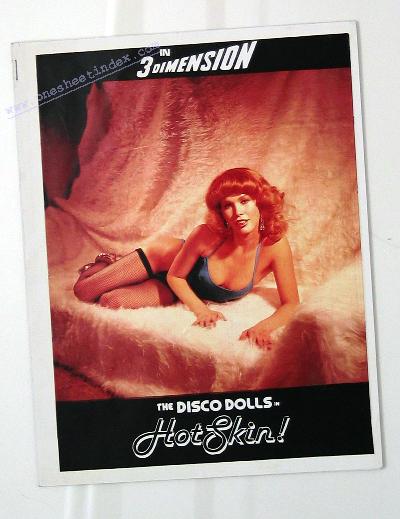 Member login required.