Hot Child in the City, the 1979 John Christopher sexploitation movie ("At home in a tenement...or a penthouse!") starring L'Oriele, John Holmes (as Johnny Wadd), Carter Stevens (credited as Steven Mitchell), Brenda Lockwood, Brenda Lockwood (credited as Billy Bell), Bobby Astyr, and Debbie Ladd.
Item Details:
1-Sheet 27x41 single-sided folded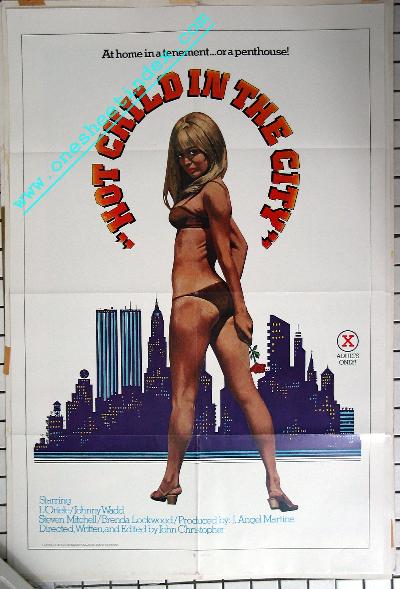 Member login required.