When Audrey got married, she thought her sexual problems were over. Was she ever wrong! After a few weeks she found that her husband refused to make love to her. It wasn't long before she was up so tight that she thought she was going to explode.

When a handsome construction worker makes a pass at her, she is more than willing. In fact, she is ready to take on the whole gang. She decides, however, to act slowly and for a while puts on a tease act. When she finally gets him to her apartment, she finds out that he knows the whole book on sex. She wonders if perhaps he didn't write it. The two of them demonstrate every style and position known to man. She finds this man to be a fantastic lover and once again she thinks her sexual problems are over.

When she brings her lover home one night and finds her husband there with another Woman, she finds out at last how perverted both of these men are. An orgy develops and her new lover forces her to take part in some of the wildest sex scenes ever filmed.

The picture ends with this orgy in a climax that will take your breath away.
Item Details:
pressbook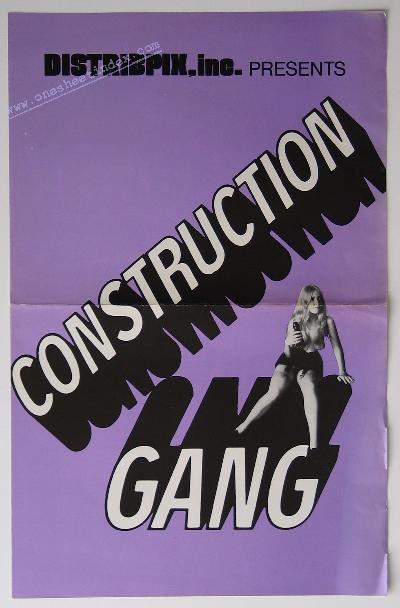 Member login required.