"Body Candy" is an "UP" motion picture that will have audiences coming back for more. Las Vegas, Nevada is the back drop for this excitingly different motion picture. Lady Veronica, played by the tempting Juliet Anderson is a retired Las Vegas Madame who tells all! She reflects back to the days when she single handedly ran the town. Her butler Jordan, is a slave to her every wish as he is seduced, ravished, and raped by sex starved Lady Veronica. Some of the hottest sex footage ever shot sets "Body Candy" apart from the ordinary. We promise you one thing - your audience will be back for more of that delicious "Body Candy"!
Item Details:
1-Sheet video 27x41 single-sided folded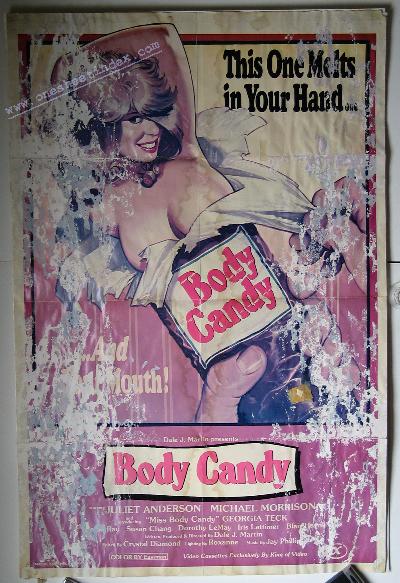 Member login required.