Velluto Nero (released in English-speaking countries as "Smooth Velvet, Raw Silk", "Emanuelle in Egypt", and Black Emmanuelle White Emmanuelle), the 1977 Brunello Rondi Italian sexploitation movie ("The seamy side of paradise will excite you, delight you and ignite you!; "Revenge! Ritual! Rapture! Romance!") starring Laura Gemser, Annie Belle, Al Cliver, Susan Scott, and Ziggy Zanger.
Item Details:
British Quad 30x40 single-sided rolled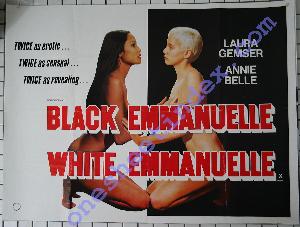 Member login required.