of the horrors of a mad world which we hope never will come!



ROBOT SLAVES, HORRIBLE MUTANTS TYPICAL OF FUTURE DANGERS SEEN IN "THE Time Travelers"

How would you like to step into the fantastic world of the future through an amazing "time portal" and meet weird horrors which will stagger your imagination and freeze your blood?
It can be done starting tomorrow at the Theatre where American International's "The Time Travelers" will bring you to the future before it happens! The science fiction thriller, filmed in startling color, stars Preston Foster, Philip Carey, John Hoyt and Merry Anders.
Among the incredible denizens of the future met by an intrepid band of scientists in the film are amazing humanoid robots who are created as perpetual slaves to their makers. Fearful source of danger to the men arid women who step through a door to the future are roving mutants, former humans who have become mindless sentries of horror in the aftermath of an atomic war.
These and other imagination-staggering terrors make top-notch science fiction adventure of "The Time Travelers" - created by the magic of Hollywood's realistic special effects, color and wide screen scope processes.


Preston Foster, who has starred in 120 feature motion pictures and an almost equal amount of television shows, creates his newest character as a daring scientist in American International's "The Time Travelers."
The science fiction thriller also stars Philip Carey, John Hoyt and Merry Anders.
Born and raised on the New Jersey seacoast, Preston's early life was almost as varied as the roles he later played as an actor. During his early days, while he apprenticed in show business, he earned his way as a shipping clerk, paymaster, bus driver, newspaper ad salesman and dozens of other odd jobs.
Preston began his show business career as a spear carrier for $1.00 a day in the Philadelphia Grand Opera Company. Possessed of a fine singing voice, he soon won performance with the Philadelphia bit roles in the company's operas and later went on to featured operatic roles.
However, he had his heart set on the legitimate theatre and journeyed back and forth to New York for auditions. Finally he got a job as an understudy, then did some stage managing, hit for some bit parts and finally some choice roles, particularly as one of the leads in a play called "Two Seconds".
It was in this play, in 1932, that he was seen by director Mervyn LeRoy and brought to Hollywood to do the screen version for Warner Brothers, with Edward G. Robinson as co-star.
Then came the succession of character roles which made Preston famous . as the priest in "Guadalcanal Diary", as the lead in "Roger Toughy, Gangster," the gladiator in "Last Days of Pompeii', the father in "My Friend Flicka", the sergeant in "Northwest Mounted Police" and as the killer Meats in "The Last Mile".
He has played western heroes and heavies, cops and robbers, sophisticated comedy roles with Carole Lombard and Irene Dunne, rugged men of the sea and land, topped by his memorable role in the all-time classic "The Informer"
His most noteworthy television effort was as the star of the successful series, "Waterfront". His character of the warm and rugged tugboat skipper, "Captain John" is hailed as one of his best portrayals.
Preston's personal life is also varied, ranging from singing to boating, from hunting to training movie horses and ranching. With his wife, the former actress Sheila Darcy, he toured all over the country playing clubs, hotels and fairs in an act which featured him singing and playing songs which he composed between acting assignments.
Currently, he is engaged in real estate development between acting assignments. He also is planning to set up an experimental theatre and professional school of drama which would be housed in a 3000 seat theatre-in-the-round in Oceanside, California.
He and his wife have a grown daughter Stephanie who has occasionally traveled with the Fosters musical act. Preston keeps fit on the golf course and with boating,
When critics talk about versatility and an incredible variety of roles portrayed by a single actor, the name of Preston Foster looms large among those few who can claim such a record.




Item Details:
1-Sheet 27x41 Folded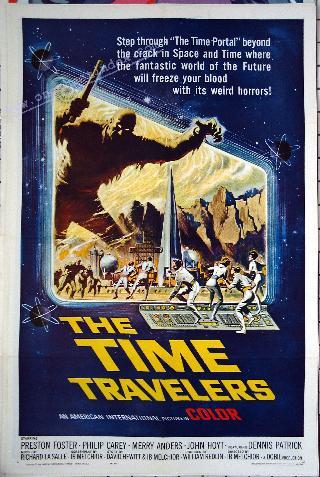 Member login required.