1978 Star Wars MOS EISLEY ALIEN CANTINA Poster.

This is a MINT ROLLED CONDITION original 1978 issue poster was only distributed and printed once then Lucas ORDERED the remaining posters destroyed, thus censoring them from the public - They were all bulldozed.

It has been said that George did not like the depiction of the aliens on the poster.

This original survived because it was saved and sold and HAND SIGNED by the original poster artist - Selby.
Item Details:
Poster Cantina Signed Rolled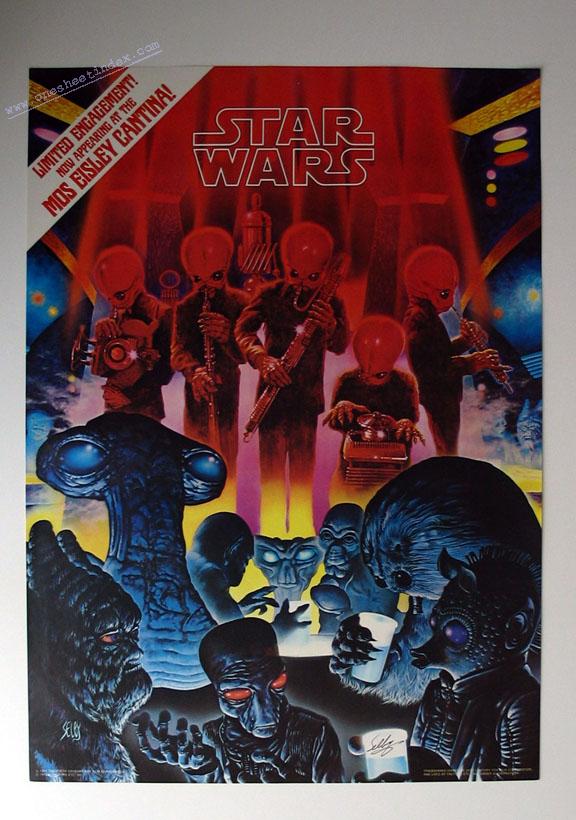 Member login required.