HARRISON FORD, STARSHIP CAPTAIN

Harrison Ford, who currently stars with Alec Guinness, Mark Hamill, Carrie Fisher and Peter Cushing in writer-director George Lucas' new space fantasy "STAR WARS," is also a carpenter. Known as 'the carpenter to the stars," because he often works on the houses of fellow motion picture actors, he got his current assignment because he was in the right place at the right time. Although he starred in Lucas' "American Graffiti", Lucas didn't think of him for the role of the dashing starship captain until he saw him hammering on a doorway to the "STAR WARS" casting office.
Item Details:
1-Sheet Style C Linen Rolled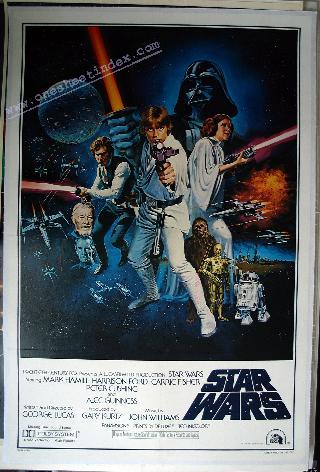 Member login required.