Godzilla vs. Mechagodzilla (also released as "Monsters from an Unknown Planet"), the 1993 Takao Okawara Japanese battling rubbery monster science fiction thriller ("See the mighty Godzilla in a fight to the death with his cosmic double!"; "ALL NEW! NEVER SEEN BEFORE!") starring Godzilla, Mecha-Godzilla (Godzilla's arch nemesis!), Masahiro Takashima, Ryoko Sano, and Megumi Odaka.
Item Details:
b2 Japanese Hansai 20x28.5 single-sided rolled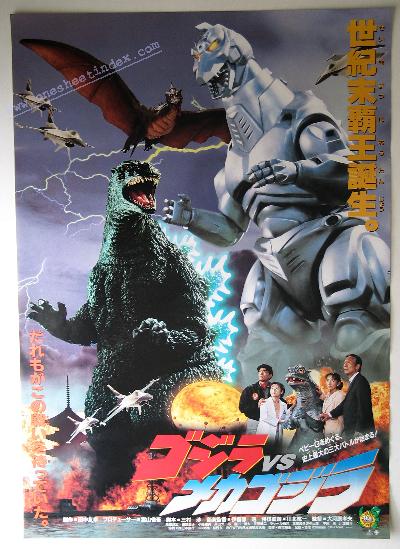 Member login required.