Embryo, the 1976 Ralph Nelson science fiction (sci-fi) cloning clone thriller ("From Embryo to woman in 4 1/2 weeks"; "...Her name is Victoria - She has just been born at age 24. The perfect creation of science... almost.") starring Rock Hudson, Diane Ladd, Roddy McDowall (child star who successfully made a transition to playing adult roles; "as Riley"), Barbara Carrera ("as Victoria"), and Dr. Joyce Brothers.
Item Details:
b2 Japanese Hansai 20x28.5 single-sided folded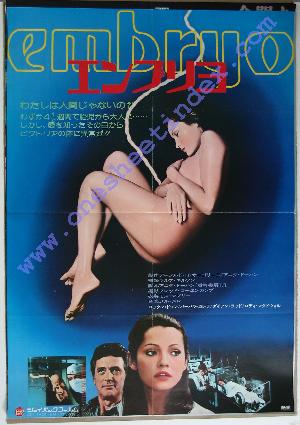 Member login required.