1986 Michael Chapman romantic fantasy adventure melodrama ("Based on the novel 'The Clan of the Cave Bear' by Jean M. Auel"; "At the dawn of mankind, a woman led the way. Cast out by the clan that saved her, she survived to become the leader of a new people. To discover the power and the passions that would shape their world...and ours.") starring Daryl Hannah, Pamela Reed, James Remar, Thomas G. Waites, John Doolittle, and Curtis Armstrong.
Item Details:
1-Sheet 27x40 single-sided rolled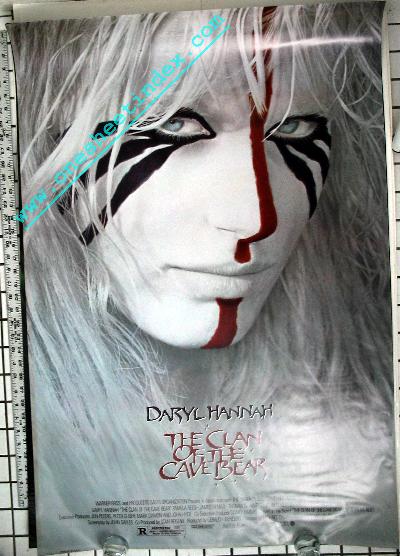 Member login required.