Zombie Island Massacre, the 1984 John Carter Troma tropical island undead voodoo horror thriller ("Have a fun-filled vacation!"; "Toe-Tapping Machete Head Dances! Glamourous Zombie-Style Cosmetic Surgery! Fabulous Air-Conditioned Tiger Pits!"; "Based on the original story by David Broadnax and Logan O'Neill") starring David Broadnax, Rita Jenrette, and Tom Cantrell.
Item Details:
1-Sheet 27x41 single-sided folded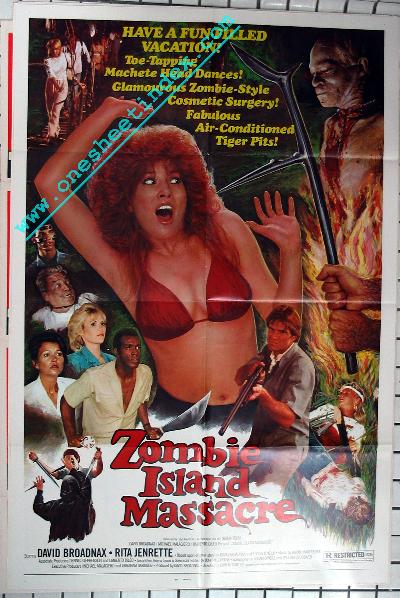 Member login required.