Il Paese del Sesso Selvaggio (released in the U.S. as Man From Deep River and as "Sacrifice!"), the 1972 Umberto Lenzi Italian cannibalism horror thriller ("It goes beyond survival! It goes beyond cannibalism! It goes beyond your wildest imagination!"; "He dared the forbidden river! Where adventure ends and hell begins!"; "WARNING: For your own health and safety do not enter the theatre till you are emotionally and physically prepared to witness the most forbidden acts of torture") starring Ivan Rassimov, Me Me Lai, Pratitsak Singhara, Ong Ard, and Sullalewan Suxantat.
Item Details:
1-Sheet German 23x33 single-sided folded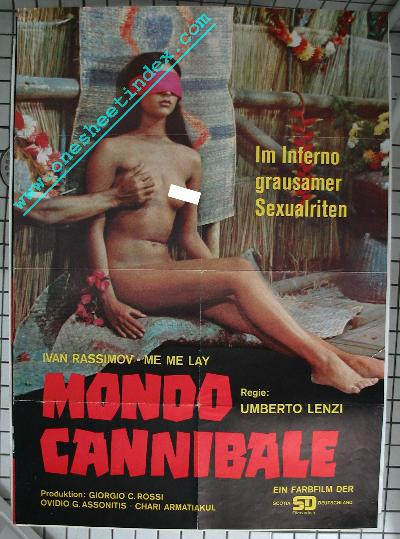 Member login required.