It's Alive


1973 Sharon Farrell

Cast Notes

Since her first attempt at acting in high school as the heroine in Dracula," Sharon Farrell has been mesmerized, though frightened, by horror films. Urged on by her mother when she completed high school, Miss Farrell traveled to New York City to study ballet with George Balentine and Robert Joffre. She haunted auditions, sang, danced, worked

in early TV commercials and modeled for a short time. Eventually she met a Hollywood agent who persuaded her to take a trip to the film and TV capital. After her first role in a "Ben Casey" segment, she was convinced that the best move was west. Since that time she has worked steadily, largely in television.Her acting ability has precluded stereotyping: in "The Reivers," she portrayed a blousy, 30-year-old prostitute, and in "Marlowe," she became a 17-year-old wide-eyed innocent. Miss Farrell currently lives with her husband, Stephen L. Salkin, and their young son, Chance, in Benedict Canyon. They also have a large Malibu beachhouse. Considered one of Broadway's finest young actors, John Ryan boasts

an impressive list of theatre credits. Among his Broadway works are "Medea" with Irene Pappas, "Yerma by Lorca," "Duet for Three,"

"Sergeant Musgrave's Dance" and "Nobody Hears a Broken Drum" by Jason Miller, author of the Pulitzer Prize-winning play "That Championship Season." His motion picture roles include the mafia leader in "Cops and Robbers," and the general in "Shamus." He also starred in "Dillinger." Ryan is a graduate of City College of New York, and at one time taught public school in New York. He currently resides there with his wife, Maya, a writer, and two children. Guy Stockwell debuted as a child actor at age eight with his brother Dean in the Broadway production of"InnocentVoyageY When his family moved from New York to Los Angeles, Stockwell temporarily retired from acting to attend Loyola High School and the University of California at Berkeley,where he majored in psychology and philosophy. Following graduation, he taught elementary school for two years. During the '60's, Stockwell starred in numerous TV series and feature films, in addition to founding his own theatre group. For his role in the film, "The War Lord," he was named by a Hollywood trade publication as "Most Promising New Male Actor of 1965." Guy Stockwell is married, has three children and enjoys painting in his spare time. Andrew Duggan was born in Franklin, md., the son of Edward and Annette Duggan.His father, a football coach, moved the family to Houston, Texas, when Andrew was five. Duggan first became interested in dramatics while attending Lamar High School in Houston, and in his senior year he won acting awards in a one-act play contest in local, regional, state and fihally the national competition held at Indiana University. He ended up with a scholarship to Indiana, and while there he made the acquaintance of playright, Maxwell Anderson. Eventually he landed a role in Anderson's play, "Dream Girl," and went on from there to star in numerous Broadway plays including the male lead in "Anniversary Waltz," directed by the late Moss Hart. Among his movie credits are "Merrill's Marauders" and "The Chapman Report," and in TV he has starred in "Bourbon Street Beat" and "Room for One More" for Warner Bros., and "Lancer." Duggan lives in the Westwood section of Los Angeles with his wife and two children, Richard and Nancy.
Item Details:
1-Sheet Style B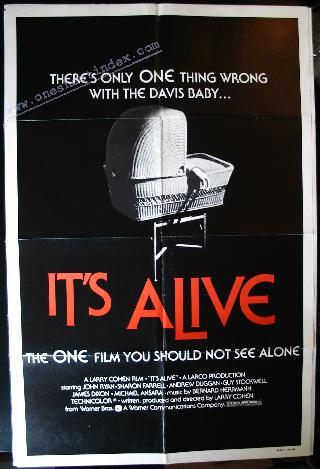 Member login required.