Island of Terror, the 1966 (released in the U.S. in 1967) Terence Fisher (best-remembered for directing the Hammer horror re-makes of the late 1950s and 1960s) English science fiction cannibal horror thriller ("How could they stop the devouring death... that lived by sucking on living human bones!"; "They lived by eating human bones... And threatened to consume the world!") starring Peter Cushing, Edward Judd, Carole Gray, Niall MacGinnis, and Sam Kydd.
Item Details:
1-Sheet German 23x33 single-sided folded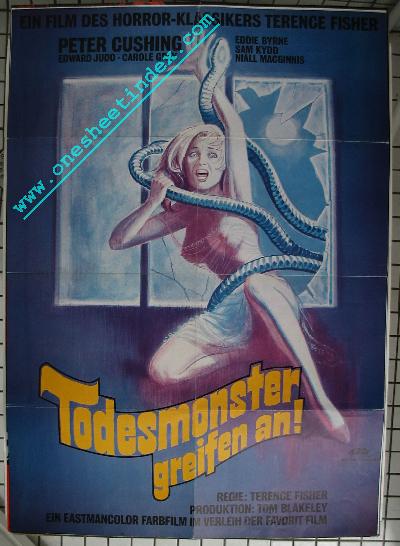 Member login required.