Friday the Thirteenth: The Final Chapter (Part IV), the 1984 Joseph Zito slasher gore horror sequel ("Three times before you have felt the terror, known the madness, lived the horror. But this is the one you've been screaming for."; "Friday, April 13th is Jason's unlucky day."; "Based upon characters created by Victor Miller and Ron Kurz") starring Kimberly Beck, Erich Anderson, Corey Feldman (best remembered for his role as Mouth in "The Goonies"), Barbara Howard, Peter Barton, and Ted White (as Jason Voorhees).
Item Details:
1-Sheet 27x41 single-sided folded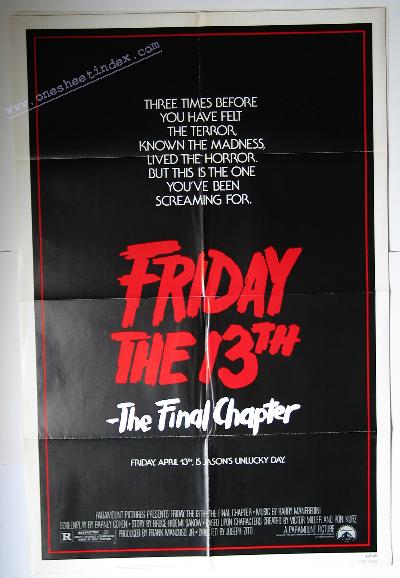 Member login required.