Aguirre, der Zorn Gottes: released in the U.S. as "Werner Herzog's Aguirre, the Wrath of God" , the 1972 Werner Herzog German adventure melodrama starring Klaus Kinski, Alejandro Repulles, Cecilia Rivera, Helena Rojo, and Edward Roland.

Poster features M. Deas artwork.
Item Details:
1-Sheet 27x41 single-sided folded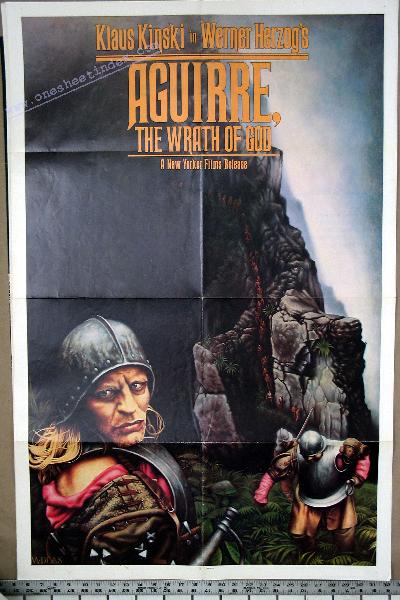 Member login required.