Istvan Szabo German/Hungarian/Austrian World War II (WWII)-era Nazi acting melodrama about an actor whose popularity soars during the Nazi's rise to power early in WWII.

Awarded the Academy Award for Best Foreign Language Film; starring Klaus Maria Brandauer, Krystyna Janda, Ildiko Bansagi, Rolf Hoppe, and Gyorgy Cserhalmi.

This poster features Lech Mejewski artwork.
Item Details:
1-Sheet Polish 26.5x33.25 single-sided rolled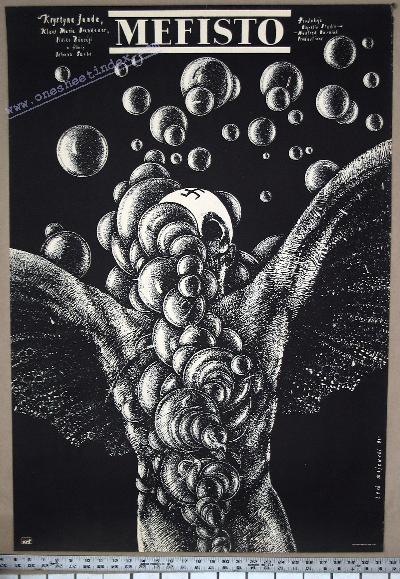 Member login required.